Cultivating and Transmitting the Spirit of Budo ~A Re-evaluation of Budo Decorum~
Home »
Dr.Michael (Mike) Jeremy Callan
Dr.Michael (Mike) Jeremy Callan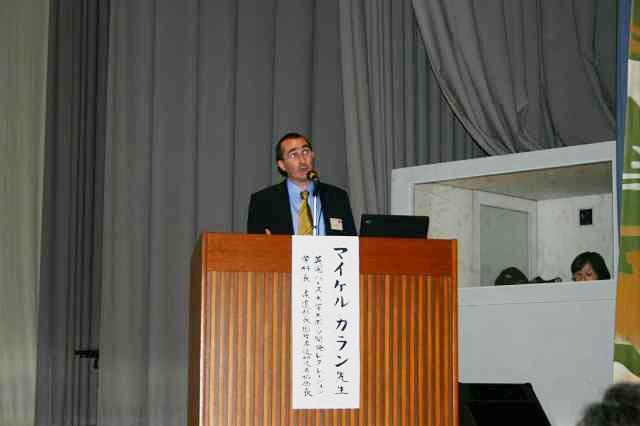 Dr Callan was born in Hertfordshire, England, in 1961. He is Director of Judo and Sports Development Manager at the University of Bath, where he directs the Team Bath Judo Programme, which he started in 1998, when he joined the University of Bath. The Team Bath Judo Programme hosts both the European Judo Union International Training Centre and the British Judo Association Performance Research and Development Academy.
Dr Callan is the British Judo Association Education Director and holds the grade of 6th Dan. He has a BSc Honours in Ergonomics (Loughborough Univ.) and a Diploma in Management (Reading Univ.). His PhD considers Elite Sport and Education Support Systems. He was awarded the International Olympic Committee Diploma in 2001 and an Honorary Blue from the University of Bath in 2008.
Dr Callan is the President of the International Association of Judo Researchers. He is the Programme Leader for the Foundation Degree in Sport (Sports Performance) (EJU Level 4 Coach Certificate) and the BSc (Hons) Sport (Sport Performance; Work Based Learning) (EJU Level 5 Certificate). He was instrumental in housing the Bowen History of Judo Archive at the University.
Individual presentation panelists
"The Internationalization of Judo and the Attention for Etiquette- Focusing on the UK." (PDF 5.2MB)
Competitve Record
Participated in 1980 World University Judo Championships.
Former British Judo Champion.
Publications
Articles
'Factors affecting High-level Judo Players Training in a University Environment', 1st International Judo Federation Research Symposium, Birmingham, 1999
'More than just a sport; the history of judo is as colourful as its inventor', Official Olympic Games Sport Programme - Judo, p. 12-14, Games of the XXVII Olympiad. SOCOG, Australia. 2000
'Elite Judo Coach Education - A suggested curriculum', European Judo Union Administration, Medical and Organization Seminar, Malta, 2004
'International Judo Coach Education - The development of the Foundation Degree in Sport (Sport Performance) with the European Judo Union at the University of Bath', 4th International Judo Federation Research Symposium, Cairo, 2005
'The History of Judo Archive - The Richard Bowen Collection', 4th International Judo Federation Research Symposium, Cairo, 2005